Pella Corporation is one of the world's leading manufacturers of premium-quality windows, entry door systems, storm doors and patio doors. What makes Pella newsworthy is their vision and environmental ethic.
Pella's Commitment To Environmental Stewardship
Pella is a responsible corporate citizen committed to responsibly using resources, as well as safeguarding the communities and environments in which Pella operates. Pella takes a comprehensive approach that maximizes recycling opportunities, minimizes waste and pollution, reduces consumption, employs the latest in waste management and recycling strategies, and ensures that products made by Pella are made to last.
Pella's commitment to environmental stewardship is firmly rooted in their culture, and has been since the company was established in 1925. Founder Pete Kuyper's words in 1950, still ring true today.
"We recognize our responsibilities as stewards of our natural resources and the environment, and will avoid wasteful or harmful disregard of the environmental effects of our operation."
Pella has long been a trendsetter in protecting the environment. The company practices environmental stewardship in three primary ways: responsible use of natural resources, recycling and creating energy-efficient products.
Pella's environmental initiatives have been nationally recognized with the "Promise to the Earth" award sponsored by the National Arbor Day Foundation and the Hammer Award from the U.S. Environmental Protection Agency in recognition of hazardous chemical release reductions.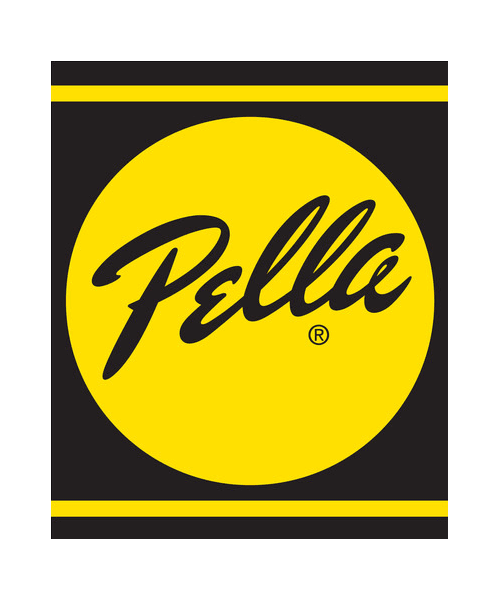 Natural resources
Responsible procurement means using sustainable sources and species and working with vendors who practice responsible harvest and replenishment. Pella recognizes the major certification systems: the Sustainable Forestry Initiative Program, the Pan European Forest Certification Council, the Forest Stewardship Council and the Canadian Standards Association. The company primarily purchases four types of pine, mostly from North American sources.
As a responsible consumer of natural resources, Pella leads the industry in use of wood from sustainable sources. More than three quarters of its wood comes from suppliers certified by organizations that support responsible forestry management, and the company is working toward its goal of having all of its lumber suppliers certified.
Recycling
Pella maximizes recycling opportunities, minimizes waste and pollution, reduces consumption, employs the latest in waste management and recycling strategies, and ensures that its products are made to last.
For example, Pella recycles or reuses nearly 99 percent of the sawdust created through manufacturing. It also recycles many materials used in its manufacturing plants and offices, including oil, batteries and solvents. At least 95 percent of the cladding on Pella windows and doors comes from recycled aluminum. Broken and surplus glass gets reused in applications such as reflective coatings for highways, glass containers and more windows, and surplus screen is recycled into archery targets.
Energy-efficient products
As a volunteer partner in the Department of Energy's ENERGY STAR® program, Pella promotes the use of high-efficiency products to help reduce energy usage. Its argon-filled glass helps prevent the transfer of heat, while optional Low-E glass coatings can reduce heat transfer and block ultraviolet rays that damage carpeting, fabrics and wall coverings. The solid-wood construction of many of Pella's products offers outstanding insulating qualities.
To ensure product performance and customer satisfaction, the company regularly tests virtually every opening wood window for air infiltration right on the manufacturing line. Pella's Architect Series® wood casement windows, for example, are six times tighter than the industry's highest residential standard for air infiltration. Pella is a member of the Efficient Windows Collaborative and the National Fenestration Rating Council, a non-profit organization providing accurate information to measure and compare energy performance of window, door and skylight products.
For more information, visit https://www.pella.com/performance/energy-efficiency/